WCCOG Receives Plan of the Year Award
May 28, 2015
WCCOG Receives Plan of the Year Award for Bold Coast Scenic Byway Plan!
The Maine Association of Planners (MAP) recognized the Bold Coast Scenic Byway Corridor Management Plan with their 2015 Plan of the Year award at the Annual General Meeting on May 21, 2015.
In his support letter for the Plan of the Year Award, Maine Scenic Byways Coordinator Fred Michaud noted that:
[t]he major accomplishment of this plan is the importance placed on the role of the byway in the tourism economic development of Washington County. The entire byway marketing and sustainability plans and the six-year plan are fully developed in this plan unlike any previous byway plan in Maine. The plan establishes a byway organization that is a collaboration of a wide range of groups actively promoting the region through arts, fisheries, geology, bird watching, history, etc.
Rather than interest groups working within their unique siloes, this plan envisions a sharing of information and a marketing strategy that can strategically and collectively promote the full array of activities and adventures one can enjoy and experience on the Bold Coast Scenic Byway.
Through this effort, the region rather than the byway and the seemingly limitless things to do, if successful, will make the Bold Coast one of the best tourism destinations in Maine.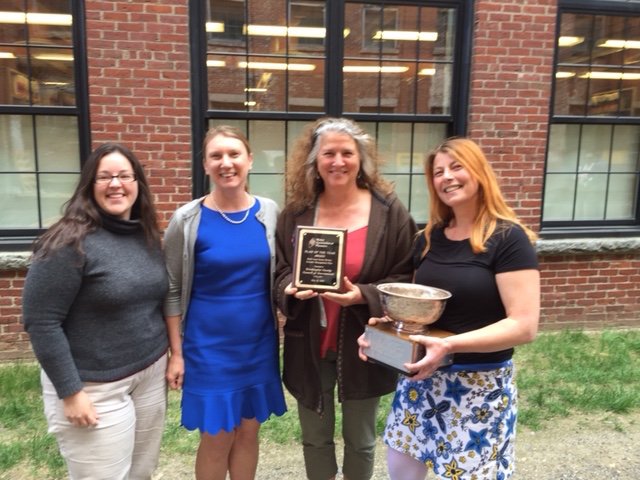 Pictured from left are MAP Awards Committee Chair Amanda Lessard, MAP President Sarah Curran, WCCOG Executive Director Judy East and WCCOG Planner Crystal Hitchings.

0